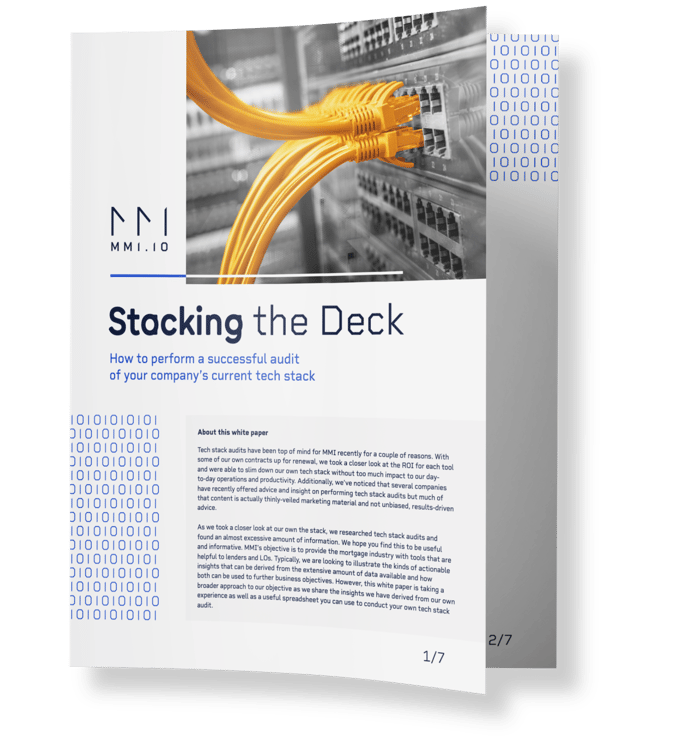 A tech stack audit can effectively reduce operating costs without compromising productivity. Rather than simply cutting the technologies with the highest price tags, you need to evaluate current technologies carefully and extensively, focusing on optimizing productivity and return on investment (ROI). Performing a tech stack audit with this mindset will save money, decrease redundancies and increase tech stack efficiency.
Perform a successful audit of your company's current tech stack
Download the guide to learn how!
What is MMI?
Dependable. Indispensable. Data.
Mobility Market Intelligence (MMI) is a cutting-edge SaaS-based Data Guidance System (DGS) that can be seamlessly integrated across all verticals of the mortgage and real estate industry. It provides actionable insights to empower decision-makers and fuel business growth.
Whether you are an individual loan officer or a large enterprise, MMI is your go-to solution for data-driven success.